WOW… Things have been busy, but I'm still working on books, as always.
September 10, 2023
So, it has been a long time since I have written on my blog. I'm so sorry about that. It was a weird beginning of the year, followed by a hard time with the loss of a job. With that loss, I didn't know how I was going to earn income and made me worry like crazy. But, an opportunity came up and I just had to grab it. Now, I am no longer teaching and working for a company that is growing by the minute and I stay busy most of the time. Of course, with what I do now, I have slow days and I have busy days. Doesn't everybody? This time, with this job, I'm less stressed and I have a pretty good rapport with my boss so that makes it easier.
I am working on book number 5 in the Somnolence Series by Ali Lucia Sky. I think for those of you who have been following the series, you will love it. It has all kinds of up and downs within the main relationship that is spotlighted in the series, sexy times (of course), and a lot of things that will make you shake your head and completely hate one of the main characters, but then you come to love him again. That's all I'm going to say about that one.
We also put out a book called "It Feels Like Home" by Ali, which is her first YA book. It is an enemies-to-lovers romance and completely relatable to when or if you are in high school. You know what it is/was like to know that one person who seemed out of place in school, who didn't really have many friends, who just needed a helping hand. She goes through some things, then things change for her. Here is the blurb for that book:
Jacelyn Waverly might need a twelve-step program for jerks. 
One jerk, in particular, Ky Linley, because even two years apart hasn't stopped the butterflies from taking flight in her stomach when he's around.
After humiliating her in her freshman year and starting rumors that dogged her reputation, Ky shouldn't get a second chance. Still, she's returned home older and wiser, and everyone seems different now. But with an angry sister, an overworked mom, a father on the opposite side of the country, and a best friend who is just starting to fall in love for the first time, it all seems like a lot.
But sometimes, growing up feels like coming home.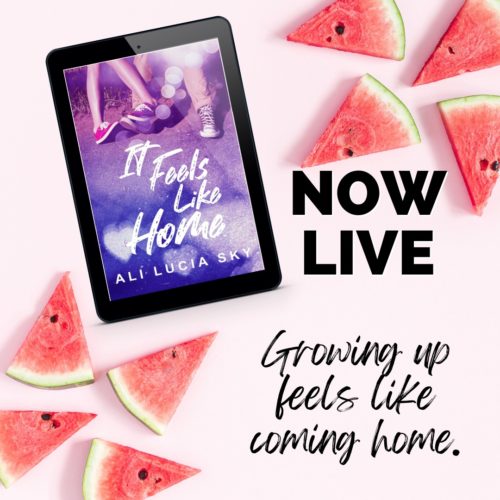 I hope you will like it. You can get it here on Amazon: https://bit.ly/3LiVbPE
Other than that, I've been working on a book for CJ Ives Lopez called Grandma's Secret Room. It is not done yet, but hopefully it will go out by the end of the year.
Well, that is all for now. I hope you all have a great week. 🙂